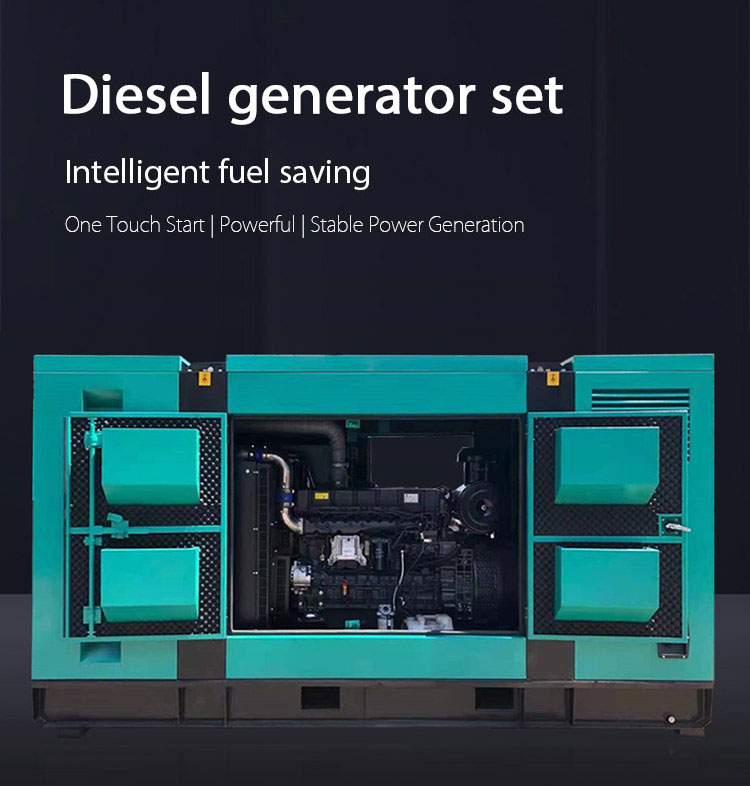 1.Digital Control panel (with voltage selection between the phase)2.Convenient electric start;Loading hook for easy transport;3.Output terminals
4.Ultra-composite cover(Super silent)
5.lmproved oil and air fitters
6.Emergency stop button of the power plant
7.Fuse switch
8.The load indication ;Improved AVR (Automatic Voltage Regulator)
9. One set parts for accessories parts(air/oil/fuel fitters)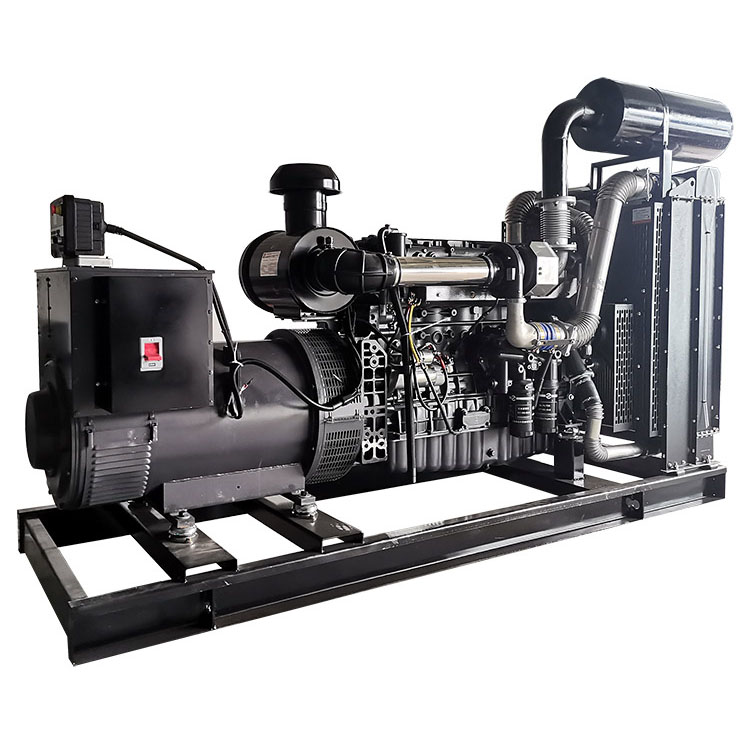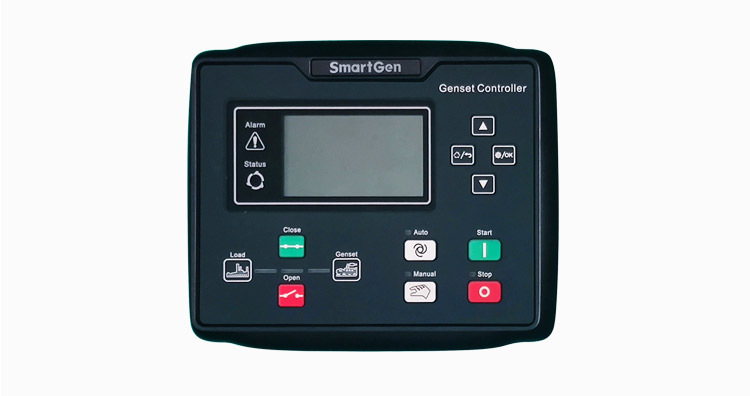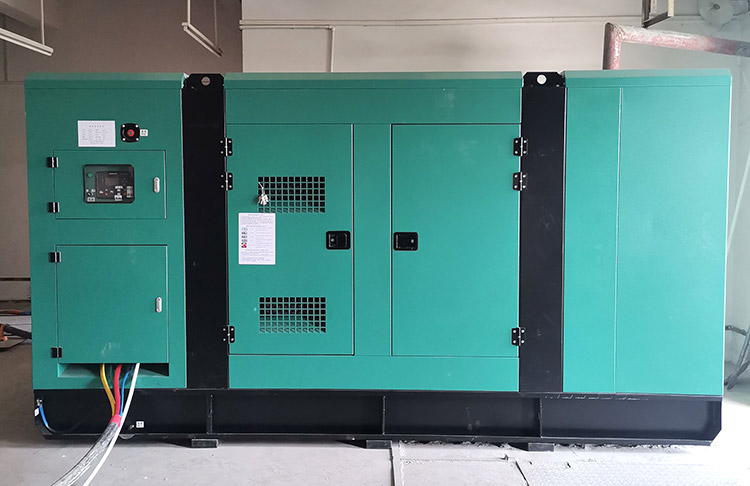 All generator sets are installed and debugged to pass the factory, add water (antifreeze) and oil to the wiring, and the diesel can be used.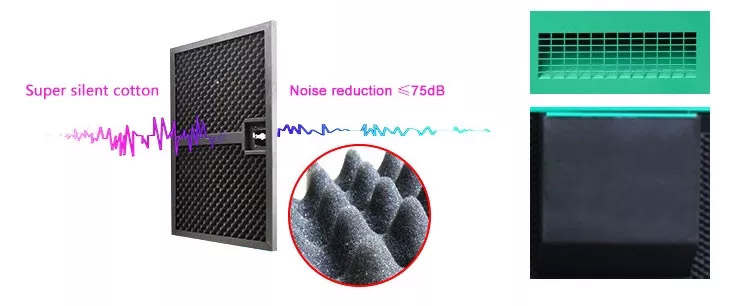 HIGH-DENSITY WAVE SOUND-ABSORBING COTTON When
sound waves pass through cotton, they are reflected by countless fibers,superimposed on each other, and collide.The sound wave energy is converted into heat energy, so that the intensity of the sound wave is weakened and the sound disappears.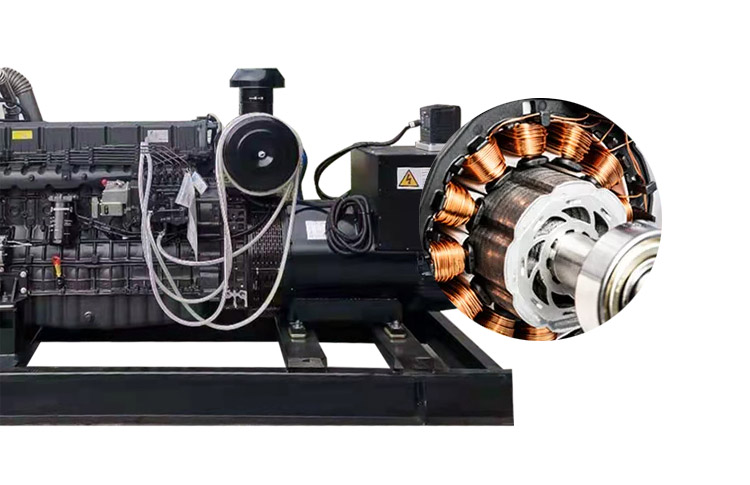 All Copper Coil aloy ganerator have High-effective powe Output, Longer lifespan, Lower working noise Ievel and Cheaper maintaining cost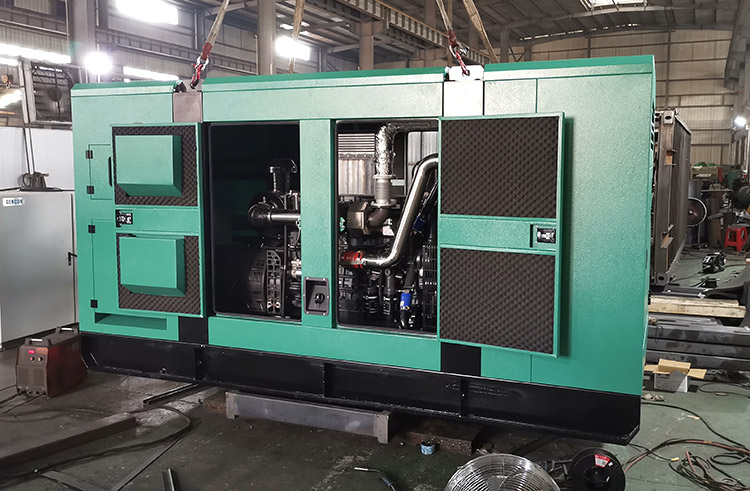 High power brushless motor
Adopt high-power brushless DC motor, sufficient power generation, no maintenance, high operating efficiency
Advantage:
Integrated maintenance, low failure, little interference to radio equipment, large output torque, high speed,longer service time, suitable for high-precision equipment and electrical appliances.
Applicable places:
Hospital hotels, Internet cafes, KTV places, hotel buildings, villas, companies,farms, etc.
(recommended reason: its operating voltage is very stable,maintenance-free, very suitable for precision equipment such as computers, usb, medical equipment, etc.)
1.Low oil pressure When the oil in the generator set is low or reaches the alarm level, the generator The group will issue a low oil pressure alarm
2.High water temperature When the water tank temperature of the unit reaches above 98°, the control module emits high temperature Stop protection after water temperature warning
3.Super load When the user uses the load higher than the rated current of the generator set, the generator set rated power, there will be alarm shutdown
4. High and low voltage When the power generation voltage is too high or too low beyond the normal range of voltage, the unit can automatically realize the alarm shutdown, to avoid damage to user equipment
A new generation of luxury upgraded generators, with significantly improved noise reduction, truly achieving noise reduction and low noise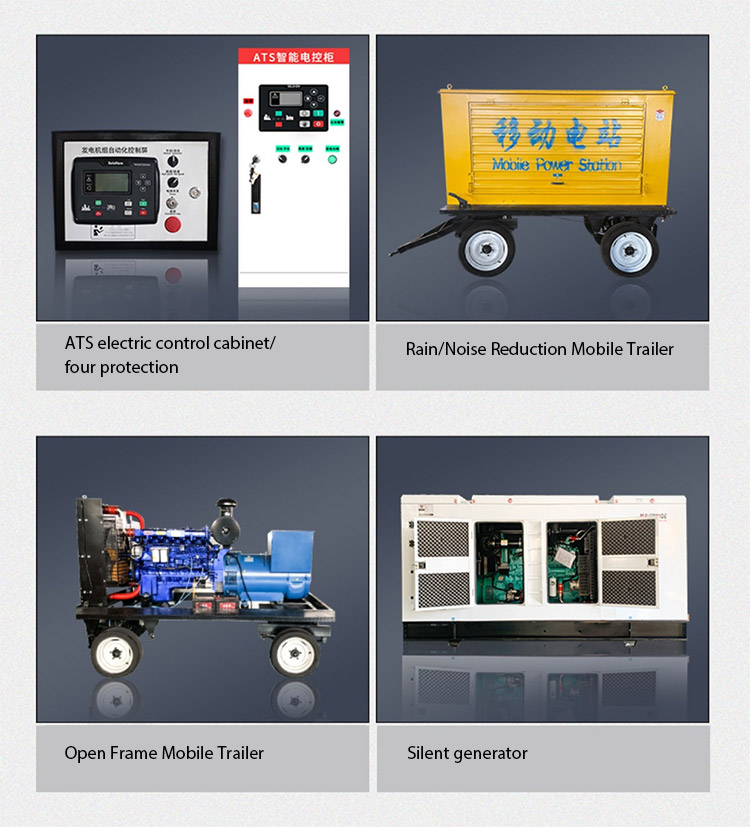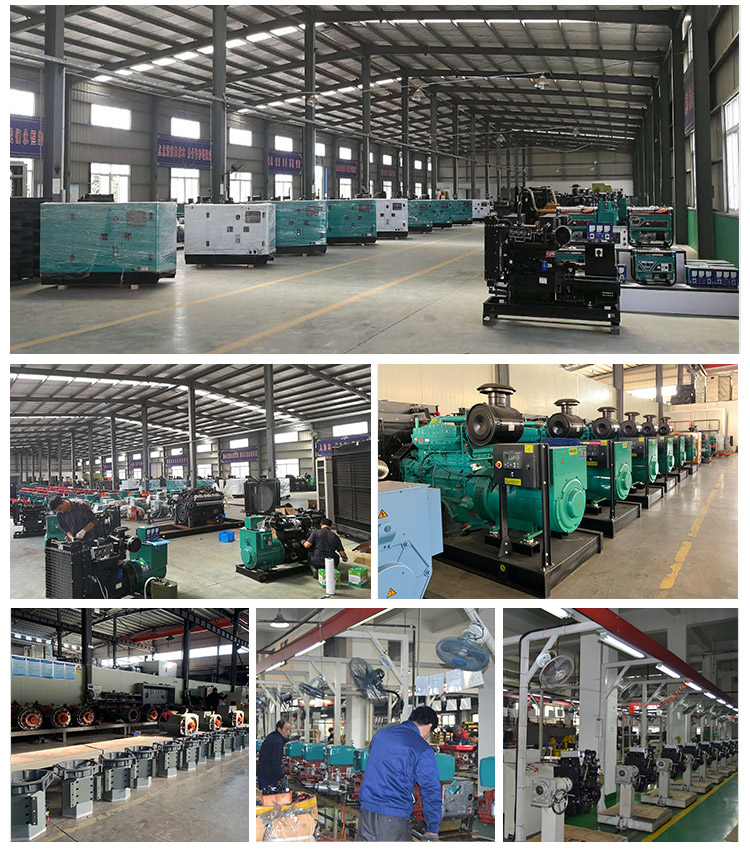 optimum performance in the harshest environments,they are fully weatherproof and incorporate internally mounted exhaust silencers. Designed on modular principles, they have interchangeable components permitting on-site repair,fully access doors and access panels that provide optimal service and maintenance access. Extremely durable and robust,the enclosures are designed to resist corrosion and handing damage with the ability to withstand rough handing common on many construction sites. The sound attenuated enclosures reduced sound levels to comply with the international and European standards.