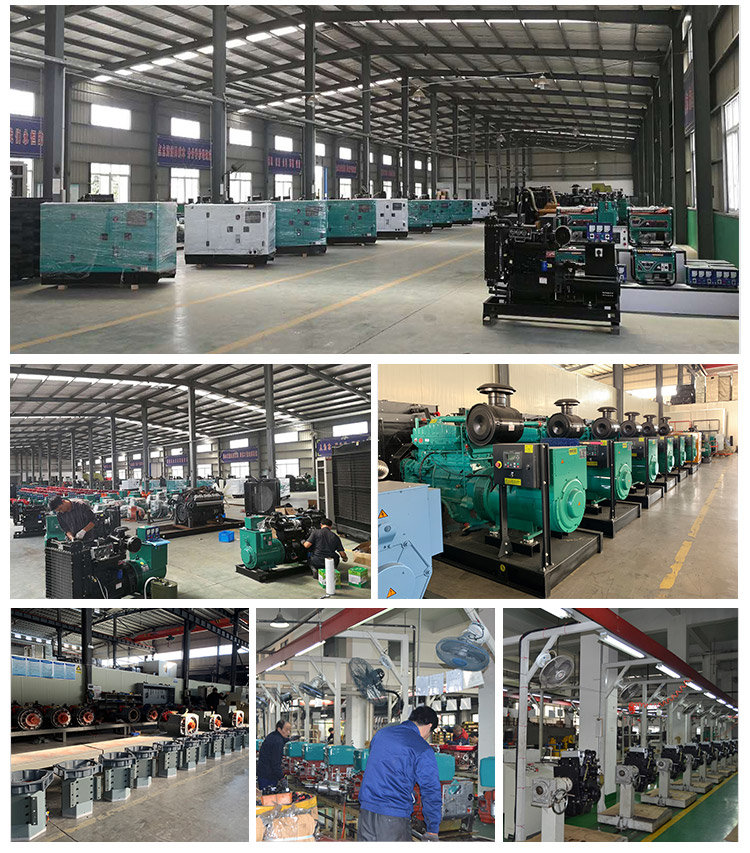 The power of generating units range from

2

 kw to 5000 kw.They all adopt automation silence. mobile. and remote monitoring. Our can provide all kinds of diesel generators according to your requirements. Our products are widely used in factories. communication engineering. military. ports. roads. railways and commercial facilities.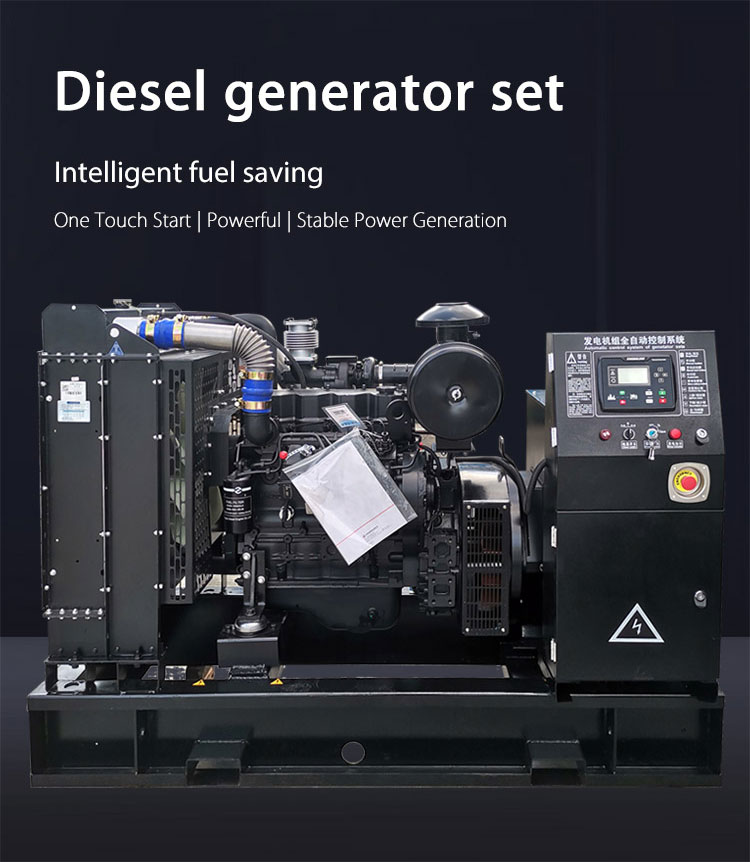 1. Genuine industrial diesel engine
2. Multi-cylinder in-line or veer engine, 4-stroke, direct injection
3. Naturally aspirated, turbocharged, water cooled or turbocharged with air intercooler
4. Mechanical or electronic governing
5. Fuel injection pump
6. Electric motor starting system
7. Forged steel crankshaft, cast iron cylinder and replaceable wet type cylinder liner
8. Low Emission, and low fuel consumption
9. Installed conveniently and maintain easily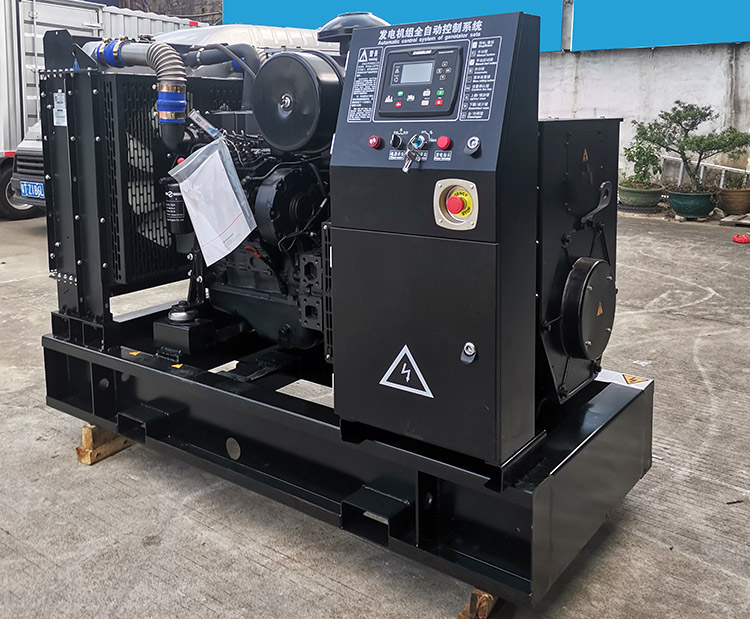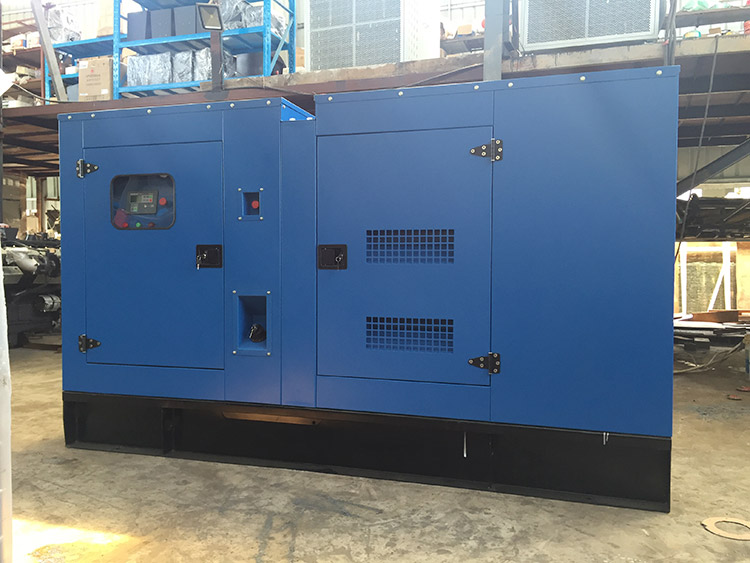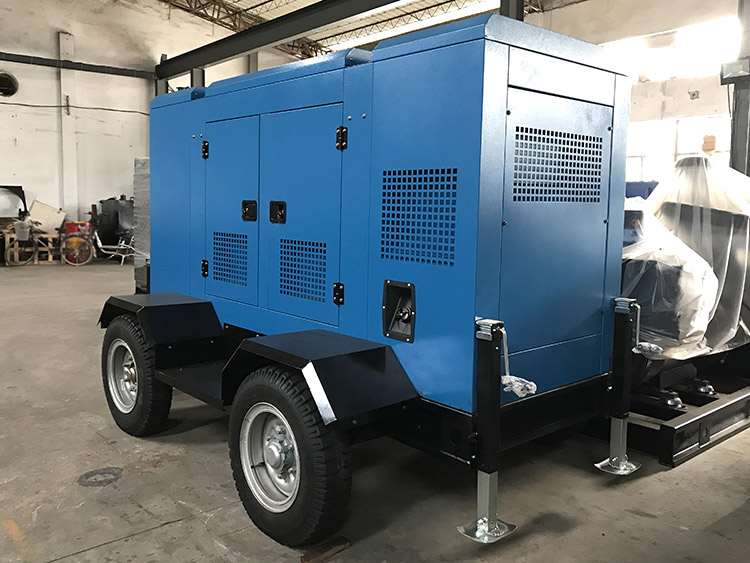 Rated power: 100KW

Phase sequence: 3-phase 4-wire

RPM 1500

Voltage 400V

Frequency 50HZ

Current 180A

Power factor: 0.8 (lag)

Cooling method: closed water cooling

Start mode: 24V battery start

Excitation mode: brushless

Fuel: 0# diesel

Fuel consumption rate: 200g/KW.h

Oil: 15W40CD

Weight: 1600kg

Length × width × height (mm) about: 2800*1100*150

The following parts of the generator set are assembled into one: engine, alternator, water tank, control box, power switch, base, etc.
Model: SC4H180D2

Rated power: 120KW

Standby power: 132KW

Bore: 105mm    

Number of cylinders: 4 cylinders

Travel: 124mm

Stroke: 4 stroke

Compression ratio: 16:1
Power: 100KW

Excitation mode: brushless excitation

Wiring method: three-phase four-wire

Transient voltage regulation rate≤±15%

Steady-state voltage regulation ≤±0.5%

 

Steady-state frequency adjustment rate≤1%

Load mutation frequency stability time≤5S

Load mutation voltage stabilization time≤3S

Waveform distortion rate≤5%

Features: Small size, light weight, high strength, low temperature rise, strong overload capacity, self-constant pressure, well-known brands, etc. in line with the leading land and marine standards.
1.Solve technical problems and provide international warranty service for the engine within 24 hours
2.Design customized products according to customer requirements
3.Polyester varnish, anti-corrosion, protect the appearance and prevent rain
4.Test for two hours before delivery
5.ISO9001 and CE certification, strictly guarantee the quality
1.Generator Set Distributor Random Technical Documents
2. Diesel engine, radiator / Muffler / Unit manual
3. Alternator / connection elbow / unit product quality certificate
4. Steel structure chassis / Battery and cable / Control screen
5. Engine original quality file
6. Generator original quality documents