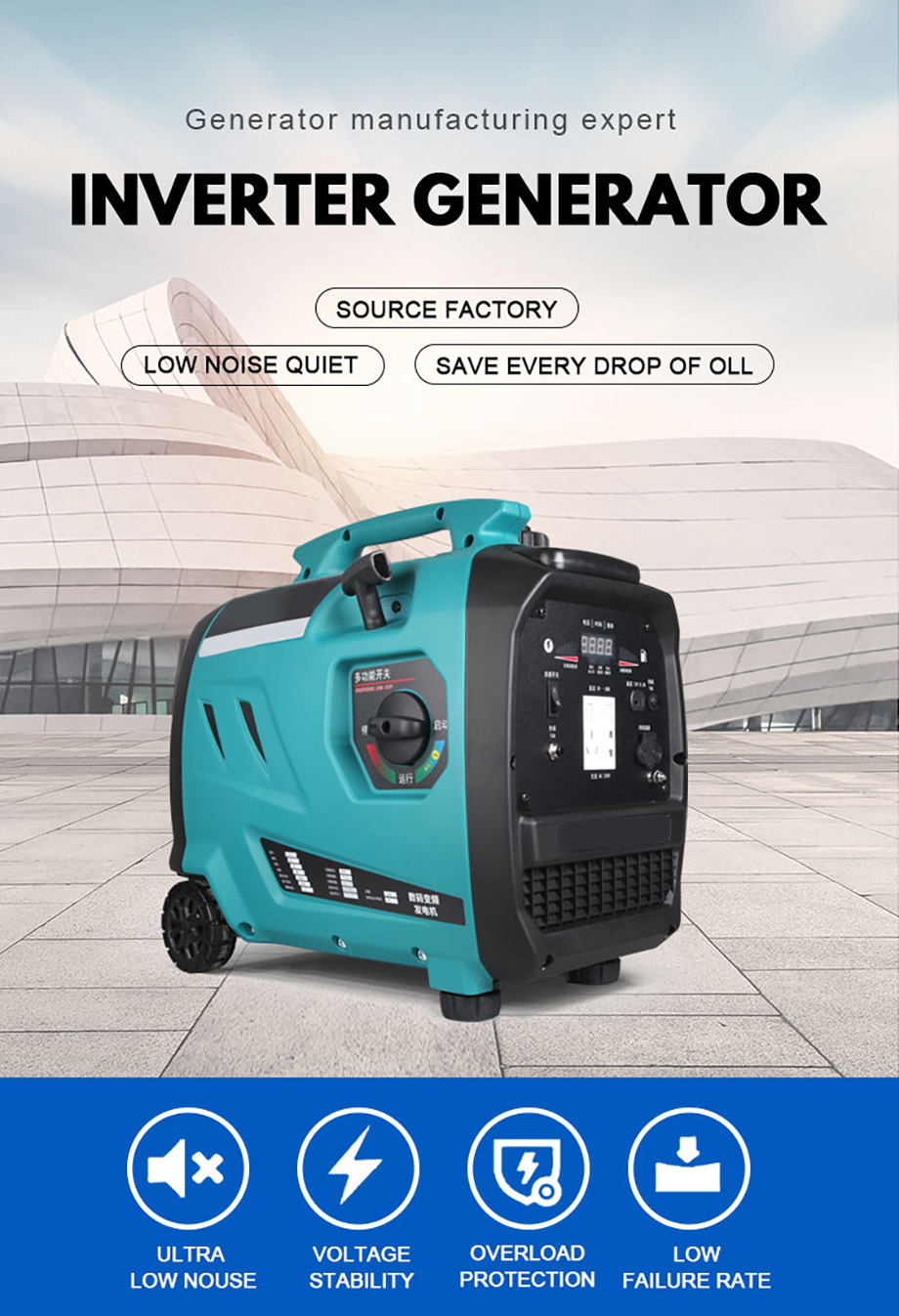 Easy to use.
Strong engine.
Reduce noise.
Frequency conversion conversion technology.
Reduce fuel consumption.
Strong and durable.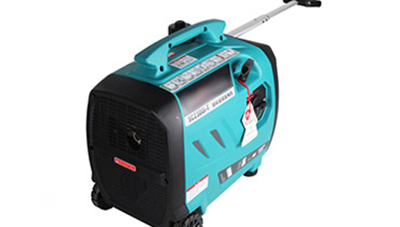 The design of the whole machine is lightweight, weighing only 23kg, equipped with a lever, easy to move, easy to carry, and meet various outdoor use scenarios.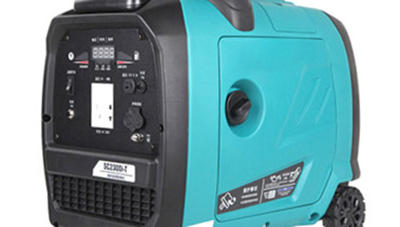 Automatically control the speed according to the load, the lower the load, the lower the fuel consumption, saving you fuel consumption. The generator panel is equipped with a fuel quantity display meter, and the fuel quantity is clear at a glance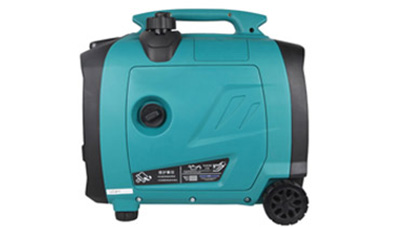 Perfect output of pure sine wave voltage, waveform distortion rate <3%, to meet the use of various precision electronic products. It can directly supply power for drones, mobile phones, computers and other electrical appliances that require high power quality.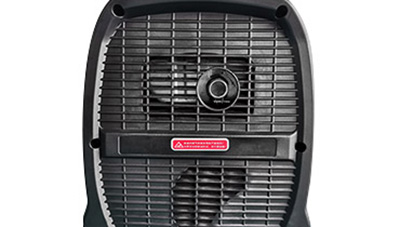 Silent housing, effectively reduce internal noise, patented two-stage muffler, reduce engine noise, minimum noise up to 60dB(7 m), RV, home, office without disturbing people.
Strong power and high stability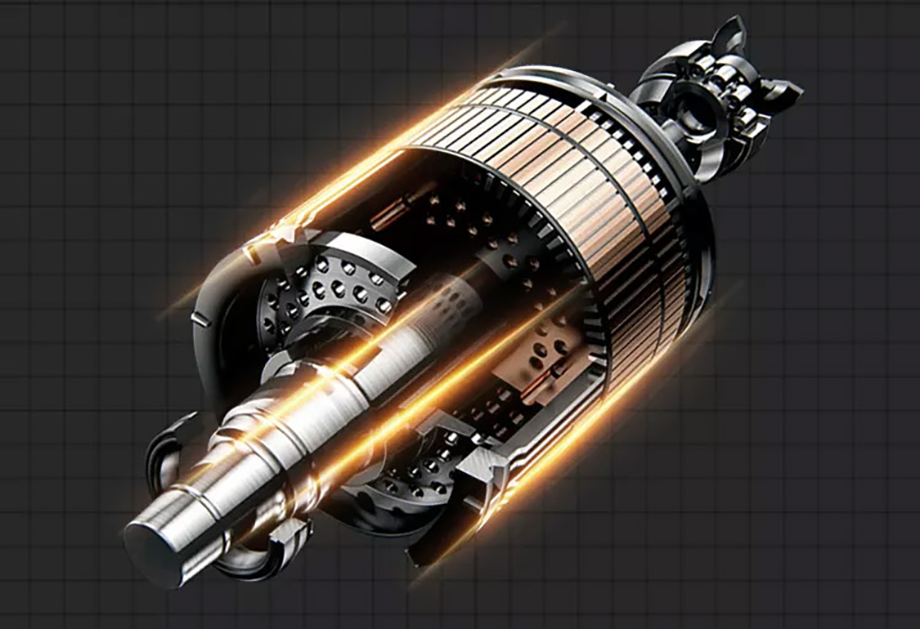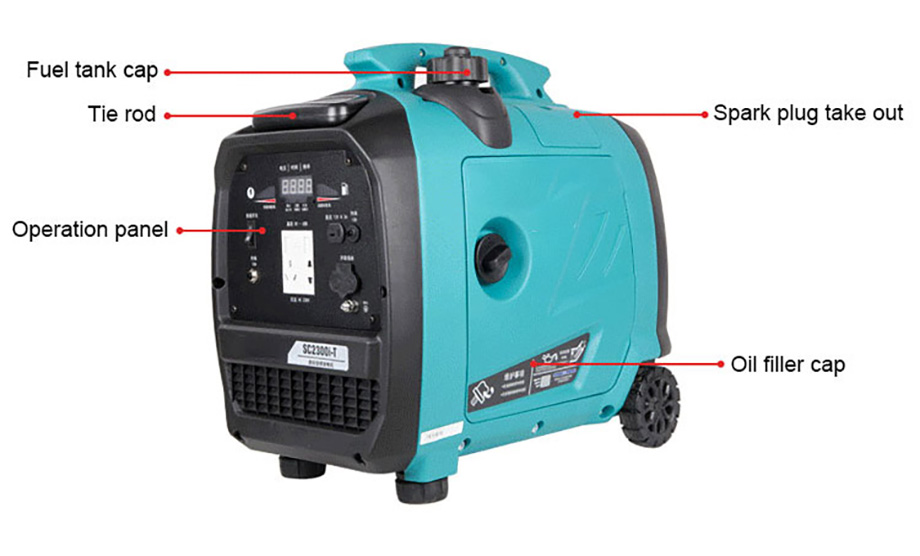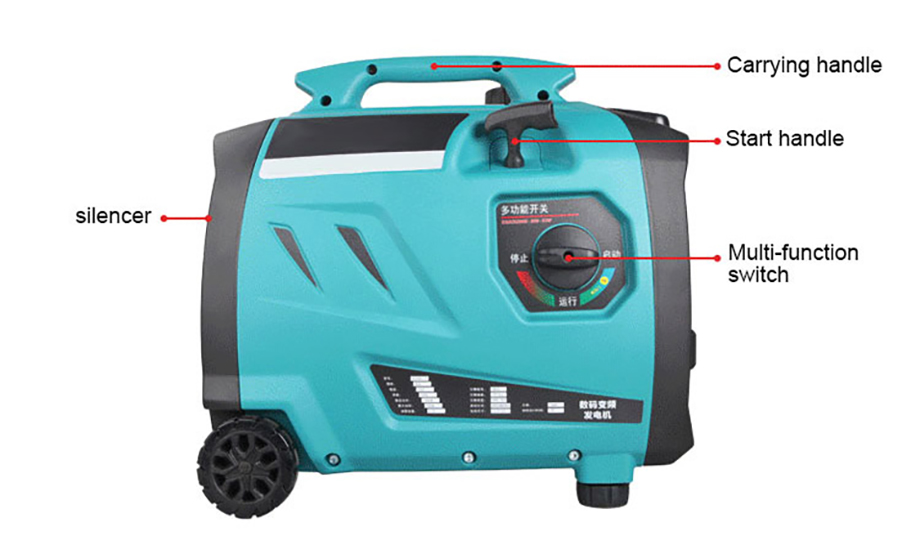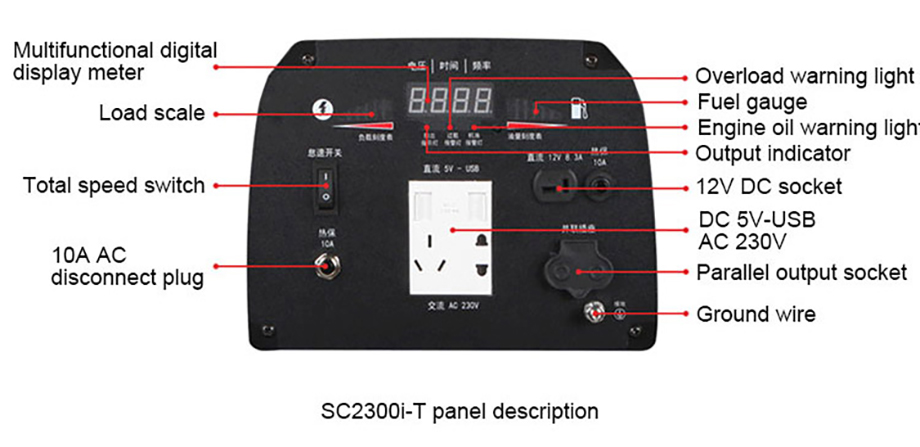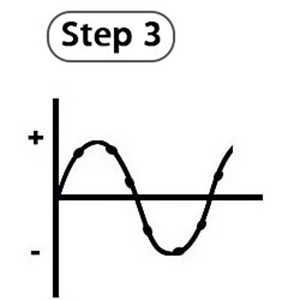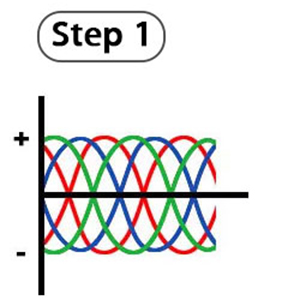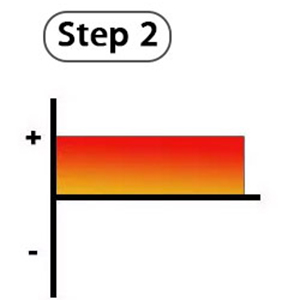 Convert DC Power to Clean AC Power at 120 Volts/60 Hz or 230 Volts/50 Hz
Produce 3 DC power
Convert AC Power to AC power at up to 20000 Hz

Conventional Generators:3000 RPM(50Hz) or 3600 RPM(60Hz) Inverter Generators; engine speed controlled by the inverter unit, changing with the load. (up to 5000RPM)

Inverter generators produce pure sine wave power, which can be used to some sensitive devices like computers, phones, TVs, stereos, even some power tools. Using power that isn't "clean" can make these devices malfunction, or even damage them.
Power Supply For camping Tools and Appliances Air Pump/Driller/Cutting Machine Kettle/Rice Cooker/Mini refrigerator/Barbecue Oven/Heater/Lighting Electronics: Laptop/Camera/Drone/Projector Pure Sine Wave Output : suitable for precise equipment without harm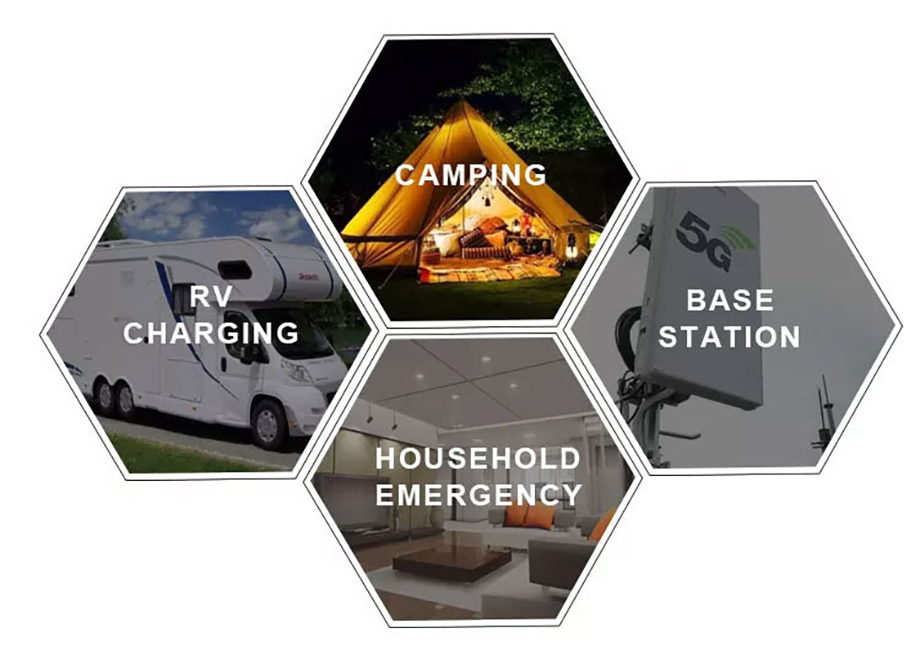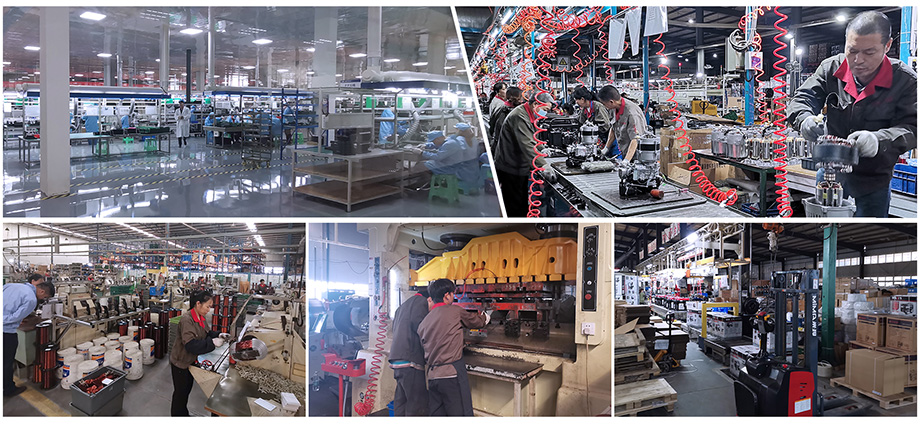 1. What services can we provide?
Accept delivery conditions: FOB, CFR, CIF, EXW;
Accepted Payment Methods: Wire Transfer, Credit Card, PayPal, Western Union, Cash;
Languages: English, Chinese, Spanish, Japanese, Portuguese, German, Arabic, French, Russian, Korean, Hindi, Italian
2. Is it all right to make customer's own brand name?
Sure, we can be your OEM manufacturer with your authorization of brand.
3. What about your warranty?
12 months' warranty for our products.We can provide after-sale service during lifetime of our products.
4. What is your sample policy?
We can supply sample with related cost if needed. If large order placed, sample fee can be refunded.
5.  How to ensure your product quality?
(1)High-class raw material sources and super manufacturing process.
(2) 100% online inspection and random inspection before delivery.
(3)Third party inspection is acceptable.
Model

SC2300i-T

Frequency

50Hz / 60Hz

Rated power

1800W

Max power

2300W

AC Voltage

110V/230V

Start system

Recoil start

Fuel capacity

4.2L

Run time (50%-100% load)

4

h

Engine model

SC80(79.8cc)

Noise Level (@1/4 load, 7m)

6

3

dB

Dimensions

5

17

x

315

x5

00

mm

Net weight

2

3

kg

Loading Q'ty (20GP/40HQ)

2

40

/5

28